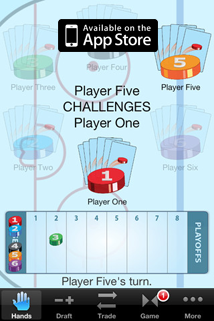 PLAY SLAPSHOT ON YOUR iPHONE
Columbia Games is pleased to announce the release of Slapshot for Apple's ipod touch®, and iphone®.

This is a full-featured app with hilarious sounds and animation. You can solo play vs. up to 5 other AI teams.

Game Center for multiplayer games with friends will be available soon as a
free update.