Frank 'n Stix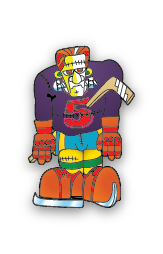 ---
Slapshot Card Game
If you're enjoying this app you might like the multi-player card game version of Slapshot.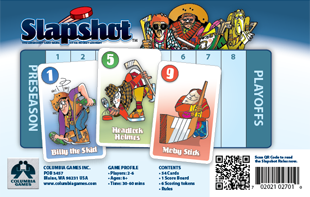 This edition includes all 54 of the zany hockey players in this app printed on high-quality playing cards.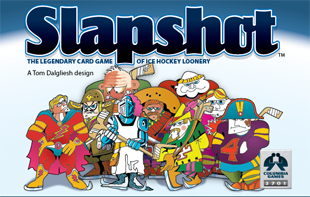 COLUMBIA GAMES INC.
POB 1600
Blaine, WA 98231 USA
www.columbiagames.com


Technical Support
Barnard Enterprises Technology LLC
www.barnardgames.com
Credit Notice
Slapshot was originally designed by Tom Dalgliesh and first published in 1975 by Gamma Two Games with the name Team. It has been printed several times since, most recently in 2011 by Columbia Games Inc.

Slapshot is a trademark of Columbia Games, Inc.

Slapshot for iPod touch® and Slapshot for iPhone® are © 2012 Columbia Games, Inc. and Barnard Enterprises Technology LLC

All Rights Reserved
Program Design
Gregory Barnard
Grant Dalgliesh

Artwork
Karim Chakroun
Bethlehem Dalgliesh
Grant Dalgliesh
Ivan Soloman

Playtesting
Simonée Dalgliesh
Tom Dalgliesh

iPod touch®, iPhone® and iPad® are registered trademarks of Apple Inc.